Discussion Starter
·
#1
·
Lets see your pictures of your black bike(s).
If you picked the wrong color you are still welcome to look.
Almost all of my bikes have been black. They were black whenI bought them or if I owned them long enough they became black.
Was I influnced by the music at the time?
My first new bike was (of course) black.
This bike was red when I bought it. A can of black spray paint corrected that.
I also had a teal green Harley thatI had painted black.
And more recently I have had a black Vegas and a black Kingpin.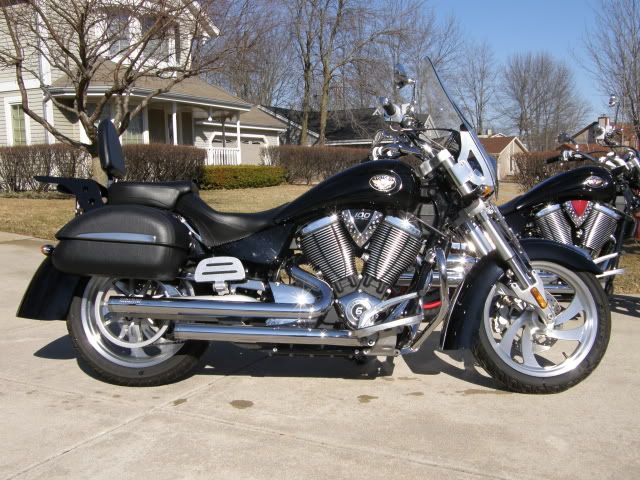 OK. Youmade a mistake or it was the only bike they had, you can still fix it.
Lets see your black bikes.
.